Making your boyfriend want your more won't give you a tag of a clingy girlfriend, or the one with high expectations or a desperate girlfriend. It would rather help you both rediscover your relationship which gets lost somewhere. Experience the same magical connection that you both used to have and keep the spark alive in your relationship. We tell you how.
Get a makeover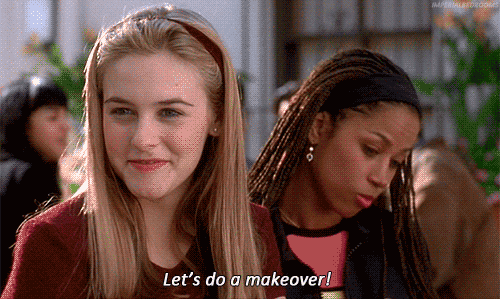 Your man is more likely to notice any significant change in the way you look. This will make him discover an entirely new angle in your personality. Grab his attention by bringing a sexy difference. You might want to go for a hair color that would make him go nuts! What about a red head?
However, if going for a permanent hair color is not what you need, how about giving a sexy appeal to your attire? You might want to try western dresses (if at all it is your cup of tea) to earn instant attention, or how about wearing high heels if you just wear flats.
Also Read: 7 Ways To Handle If You Don't Want To Be A Clingy Girlfriend
Less is more
Don't serve your guy everything on plate, keep a few things hidden. This even applies to your day to day conversation. Don't give him all the nitty-gritties regarding what happened throughout the day and so on. You have your girlfriends for that purpose.
Even if he is asking you to go in detail, don't feel tempted! Keep it as minimal as possible. This would make him want to know more and that's when you get his full attention.
Also Read: 7 Gentle Ways To Reject A Friend Who Has A Crush On You
Make him know that other men are interested in you
No, you don't need to make your man jealous or insecure here! The idea here is to make him proud and make other men know that you're already taken. This would make your boyfriend want you more.
When he will know that other men are ogling at his princess, he will surely go a mile ahead to ensure that you're his and this way you're surely going to get more affection more him. Mark our words.
Also Read: 10 DIY Gifts For BFF You Need To Try Today
Make him miss you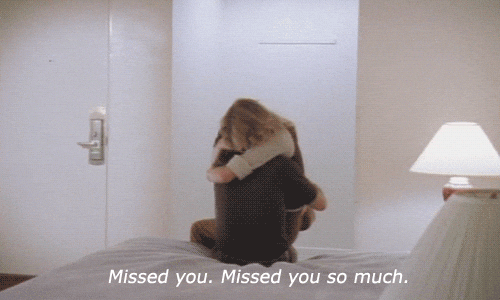 How about planning a weekend hangout with your girls? He will surely start missing you even when you have not parted!
While you are on your holidays, don't stick to him on calls or messages. Make him miss you. No need to update him about every minute detail but just touch base in brief. Don't forget to oomph up his sexual desires by dropping random messages like you are missing his kisses.
In no time you will notice that he has gone a little mushier as he is missing you. And when you return home, see how is all in you!
Also Read: 7 Cute Little Things To Bring The Spark Back Into Your Relationship
A soft touch here and there
Just touch him randomly! No, not with the intention of provoking him (but rejoice if that happens!)
Brush your body with his in public places and pull yourself away immediately and notice how his focus would be 100% in you.
You might choose to reach the pocket in his trouser without asking in the pretext of searching keys or his phone. And just make your hand go here and there, if you know what we mean!
You can also let your hand go in his back pocket while walking and make him arouse. He will surely enjoy the erotic sensation that you just imparted.
Also Read: 10 Ways to Survive The Post-Break Up Blues And Emerge Out Stronger
Don't be available for him round the clock
Are you doing all the chores for him even before he asks? Stop doing that if you don't want to make your relationship boring. Delay things and keep yourself occupied. Tell him you are in middle of something and he will be on his toes.
He would surely start appreciating the things you do for him which will make your boyfriend want you more.
Also Read: 10 Simple Ways To Make Your Boyfriend's Parents Like You
Reach his heart through his stomach
Well, this age old saying by your grandmother do actually works! Cook something great for him. and with great, we don't mean that you need to cook a seven course dinner or arrange a candle light dinner. But if you have always kept yourself restricted from going in kitchen and cooking, a little effort would leave him excited.
And if you play your cards right and cook once in a while, he will definitely reciprocate the offer at night. Soon, he will start associating the two things. every time you would tell him that you are going to cook, he would be already planning for the night ahead.
Also Read: 7 Types of Friends You Should Have in Your Circle
Make him work to get your attention
Don't remain available to him round the clock. Make him work to get your attention. If it is a movie date that you planned last week, let him come with the movie he wants to see along with you. You can always have your last say if you are not okay with what he suggested.
Let him text or call you back once you reach home after the movie.
Also Read: 7 Signs That Indicate That Your Partner Is Really Your Best Friend
Go bra-less
This might sound crazy especially if you are a bit heavy at top. However, if you could afford to do this once in a while, you are sure to win his immediate attention and make your boyfriend want you more. By going bra-less, we mean to avoid wearing bra during the day. Let him feel the extra bounce when you walk with him. Or attract all his attention on a dinner when you sit opposite to him. sit up straight and let your nipples do the talking.
Also Read: 7 Desperate Ways You Are Trying To Be A Cool Girlfriend That Don't Work
Laugh, smile and be positive
The more happier you live, the smiles you pass, your boyfriend would automatically be attracted to your positive vibes!
Also Read: 10 Things You Need To Do Before 2017 Starts