So you're head-over-heels for someone you are in love with, and are thinking for moving in with your boyfriend? But, are you sure about your decision or are you still in dilemma and confused? While it might be the best reason of your life, or alternatively, can turn out to be the worst decision for various reasons. 
How emotionally ready you are for moving in with your boyfriend?
Moving in with your boyfriend is like taking your relationship to an entirely new level. Make sure that you are emotionally ready to do so, both physically and mentally. If you are still confused, and halfway through it, it is highly recommended to give it a second thought.
Also Read: How To Tell If Your Friend Has A Crush On You Based On His Zodiac Sign
How comfortable are you with doing house chores?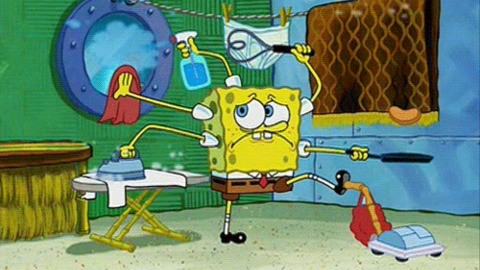 Let me put it straight; moving in with your boyfriend is not about only about fun and sex. It is a lot more than that. Chances are high that you might have to do dishes or wash clothes. If you are lucky, he'll help, but not necessarily. You might plan to seek help from a maid, but if you cannot afford her, what are your backup plans?
Also Read: 7 Things You Need To Do Post-Breakup
What is your idea of seeing your boyfriend every day?
You might be excitingly nodding your head right now, and that's great. But if you are always raised as an independent girl and have lived your life on your own conditions, lived independently and with courage, living with your boyfriend and seeing him every other day might be a big commitment you might not be ready for.
Also Read: 10 Crazy Ways To Make Your Boyfriend Want You More Than Ever
How financially secure you are?
You might propose to share your rent with your boyfriend which definitely is a good idea and won't put extra weight on anyone of you, but don't forget, that you would be paying double for a lot of commodities. You would be buying food for two and have to be smart while managing your finances.
But don't let that ever stop you just because of money. Develop a habit of splitting bills right from the first day, and we're sure, you both would manage it.
Also Read: 10 Simple Ways To Make Your Boyfriend's Parents Like You
What are your family and friends' views on him?
Moving in with your boyfriend might be the biggest step for a few, while for others; it won't be such an issue. Gauge properly your friends and family's reaction and if they would approve of him.
If not, how are you going to deal with this? Would you hide this from them that you have moved with him or don't give a damn about what other people think?
Also Read: 7 Cute Little Things To Bring The Spark Back Into Your Relationship
What if moving with your boyfriend doesn't turn out positive?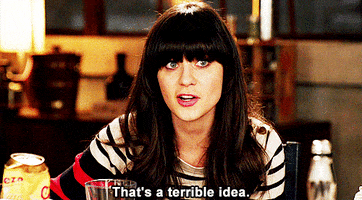 What is your backup plan here? Do you have enough money to handle the things in case you both break up? No, we are not saying you to be negative, but having a backup plan always helps!
Also Read: 7 Gentle Ways To Reject A Friend Who Has A Crush On You
Would you be marrying him in near future?
This is the ultimate question behind all the exercise, if you are just moving for fun, or are you both really serious about it? Make sure that he feels the same way and it is a mutual decision that none of you should repent on.
Also Read: 7 Ways To Handle If You Don't Want To Be A Clingy Girlfriend
Is your relationship mature enough to handle sudden changes?
There is a wide difference between spending just two or three hours together to seeing each other for 24 hours. You by now were only used to seeing his positive side, but now you would be exposed to his negative side as well, just all of a sudden.
How prepared you are for that? Your relationship should be strong enough to handle the upcoming change, and if not, you should ideally wait for some time while your relationship gets nurtured.
Also Read: 7 Signs That Indicate That Your Partner Is Really Your Best Friend
Are you ready to wake up next to him the next morning?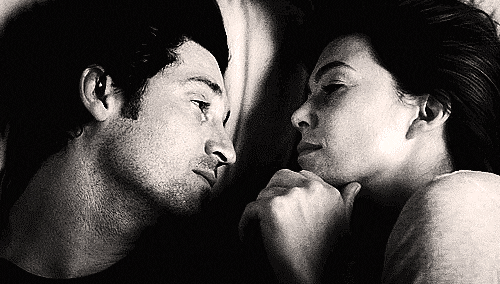 There is a wide difference between the man you go on a date with at 8 pm and waking up with him at 8 am. You would have to handle his bad breath and he will see you in the worst of your looks, without makeup and with messy hair.
While these things relay doesn't matter when you are in love. If you really want to wake up with him the next morning, go for it by all means. After all, there is nothing better than waking up in the arms of the person you love the most and starting every day with him!
Also Read: 7 Desperate Ways You Are Trying To Be A Cool Girlfriend That Don't Work
What are your guts saying to you?
Listen to your guts; they would advise you the best! You gut is often right and would help you in moving the right direction.
Whatever it is, just be prepared for the worst side, and determine what's best for you!
Also Read:
Featured Image: bdmusiccafe.com
Top Image: Pexels.com