Once a fashion icon, forever a fashion icon. Period. Once a Poo, forever a Poo. If there has to be one female character of Bollywood that has always stuck with us, through almost 2 decades now, it has to be Poo from K3G.
The way she loved herself, the way she spilled sass wherever she was, the way she carried her looks, all PHAT. It's crazy how a self-involved girl can give us so much of the life lessons.
Well, here we are to focus on Poo's fashion sense that is relevant even today after 19 years.
1. Sequinned Coordinates For The Prom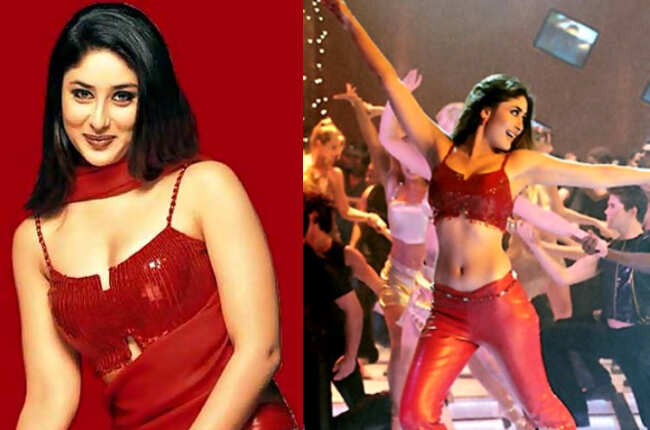 You can never forget this outfit of Poo from her scintillating prom night. It was the sexiest outfit back that we ever saw. Also, sequins are the Jaan of every party, so here you go the Poo-way.
2. Neon Plus Sequins With Everything MINUS
Remember that entry scene of Poo in front of the mirror where she says her iconic dialogue? A grander scene than this hasn't been shot by any actress till date. The light neon pink crop top that she wears in that scene is so 2019 and 2020. Totally gonna rock it.
3. The Flared Jeans Or The Bell Bottoms
Oh yes, you thought it was Kardashians. But hello, it was Poo. Yes, WHATEVER! Poo rocked bell bottoms and flared jeans throughout the movie and how can you not credit her for this. The most trending jeans and bottoms of the year has to be these. Are you a Poo fan? It's time to show that.
4. Tube Tops With Flared Bottoms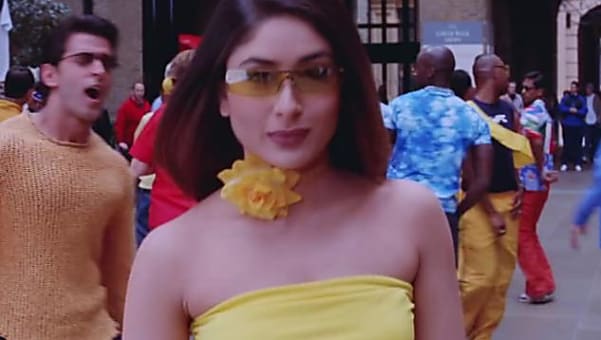 Call it the co-ordinate sets or the tube tops paired with high-waisted flared pants. Both of them are back in fashion and how. Tube tops were the most trending tops on most of the shopping websites. So, try this and TELL US HOW IT WAS.
5. Poo's Iconic Fur Collared Jackets
Check any of the high street brands or the online stores, they are flooded with the faux fur jackets. Check Insta for the fashionistas posts, they are all filled with faux fur jackets. Poo taught it way before.
6. Sharara Sharara on Bole Chudiyan
Excuse our bad humor timing! But, oh ya sharara! We are not getting enough of sharara at all and the direct relation of it goes to this epic song. Try your shararas with a crop top and a dupatta. You will make heads turn, girl!
7. Taking Them Out, Bralettes
'Zyada bada ho gaya Na' was Poo's fashion mantra and hence the sexy smaller outfits were her go-to staples. Bralettes in different shades with pants, skirts, and anything can be raided from her closet even today, post almost 20 years.
8. Animal Prints
You name a trend and Poo has already done that before. How dare you not notice Poo wearing this gorgeous smarty jacket that is everywhere now? Kaun hai ye vo jisne Poo ki is jacket ko dubara mud kar nahi dekha. Who is he?
Also Read: 7 Life Lessons Every 20 Something Girl Should Learn From Alia Bhatt
Also Read: Just Like Alia: 10 Fresh And Easy Hairstyle Inspirations