Your bestie has always been by your side through thick and thin so much that you have barely noticed her presence at times. A brave heart that she is, from handling your every tantrum to setting the things right every time that you messed up, her presence is still underestimated except for her birthdays! Remember the last time she came to your rescue when your mother was worrying and you were busy on a secret boyfriend date, it was only her idea that worked at the last moment. It is better to leave a few words unsaid, but not anymore! Express your gratitude towards her now. Here are a few best friend confessions at your disposal. *Just to give you a hint*.
1. You're hot – I mean it!
You are all beautiful! Every time that you sport that cute LBD, you look out of the world. I might not have complimented you on that look of yours quite often, but let me confess that I get jealous of you every time you manage to look like a bombshell, as it makes me think too if I could take so much care of myself. You look hot, you beautiful!
2. Let me admit – you're genius!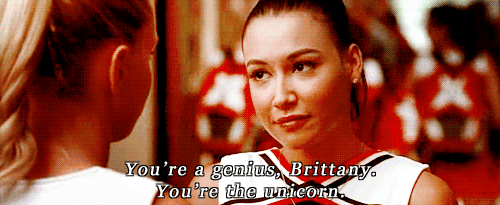 The way you do and handle things, you are a real genius. I know we both have started with our careers just a few months ago, but the way you are going ahead, I am sure you are going to make it far better, better than I would be able to! And for that thought, you inspire me, girl!
Also Read: 10 Cute Things To Do This Friendship Day That Will Make Your BFF Go *Awww*
3. Credit goes to you!
You are the only reason that I have a cent percent record of attendance in school and now in college. Your company comforts me, supports me and moreover, makes me the better person. Your absence scares me. I have heard stories wherein people leave their old friends as they move ahead in their life, and this very pain devastates me from inside. I don't want this to happen to I want to be friends till our kids carry this legacy forward (maybe, although that's too much fast forward), but you got an idea, didn't you?
4. … and I feel like hugging you right now!
The way you handled yourself after the break up with that guy, more power to you girl. Your self-control amazes me. It is not easy to come out with such bad relationships even stronger, and the way you did, you simply left me awestruck.
4. I love you!
I really like the gesture of yours that every time you manage to handpick such really cool gifts on my birthday. How do you do that? I also would like to apologise for the last birthday wherein you waited for me for hours and I was busy with my guy. It still makes me uneasy.
Also Read: 6 Chic Ways to Style Your Denim Shorts And Look Like A *Bomb*
5. Let's face it
Your honesty is what I appreciate the most. Yes, I hated you for those harsh and blunt opinions of yours, but let me confess, your necessary intervention that day saved at least 5 people close to me who I would have lost otherwise, all thanks to a misunderstanding.
6. Truth be told!
I hate your boyfriend, for he steals the attention which I was enjoying uninterruptedly for years, but you already know that!
If you too want to make your best friend go 'awww' with such cute confessions, write to us!
Top Image: Pexels
Featured Image: Rediff