Summer is already here, and so are the school-free and college-free months. And we're sure, most of us would be on eat – sleep – repeat schedule. Girls, the clock is ticking fast, but still, you're not late! You can still make some money this summer vacation which can obviously be used in splurging on spa, buying a new makeup palette, or can be simply kept as extra pocket cash. Here are a few cool ways to make money this summer.
Invest some time in internships
Internships are best when it comes to brushing up your skills and talent before going for the actual job. They are also very important for your career and help you in building a strong resume. Invest some time in the paid internships, ace up your skills and have some extra cash at your disposal. There are various websites like letsintern.com, internshala.com, and others where you can find the right internship of your dreams.
A win-win deal, right?
Also Read: 9 Must-Have Mobile Apps A Girl Should Not Do Without!
Participate in fun and exciting campus ambassador programs
There are various social media companies, publication blogs, and other e-commerce websites that run very fun and exciting campus ambassador programs. All you need to do is execute some really fun and easy tasks in return for some quick cash along with some goodies and gift coupons.
PeepyPeeps has its own campus ambassador program that you might like to check, just in case, you are looking for extra money.
Also Read: 10 Crucial Tips To Preventing Yourself From Getting Screwed In Your First Job
Work from home jobs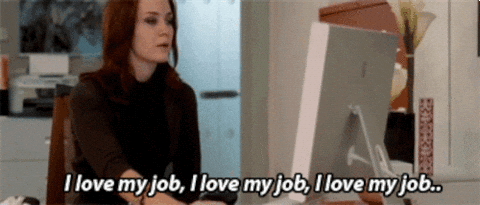 Not interested in traditional 9 to 5 jobs? Well, there are various job portals like guru.com, freelancer.com and truelancer.com which have various work from home based jobs and internships which require just a few hours of work from home. Further, you can even make your own strong portfolio with such jobs by taking up assignments in your niche, like in mobile app development, web development, content writing and so on.
Teach
Always loved teaching or do you want to share your knowledge with others? Well, part-time teaching can be a great option in such cases. You can be a part-time tutor and teach some of the kids from your neighborhood and help them in their course while also earning a good amount of money in these holidays.
Also Read: 10 Things Every Book Reader Would Relate To
Sell the old stuff
Let's admit; we all have an array of things – cosmetics, accessories, apparels, books, and the likes which we have not used since eternity. How about making some money out of them? Ransack your entire house and search for the products which you and your family members are no longer using. Sell those products on various classified websites and earn money while also making a room for the new products.
What is even better – you can even sell used clothes online. There are various websites like Spoyl, Etashee and StylFlip, which help you in selling the used clothes as per their terms and conditions.
Hit up your own part-time business
Have a natural flair towards crafts? Use this to your advantage to earn some extra and quick cash, while also living your hobby. Create some unique home décor items, jewelry, flower bouquets, DIY accessories and clothing items and sell them online through your social media and offline contacts. Sounds cool?
Be an assistant
This is yet another wonderful opportunity to pursue your hobby while also making money. Let's say that you love photography. In that case, join a professional photographer and ask him to help him in his work. In return, you can get paid and can also get to learn various professional techniques under him. Work perks, right?