You are all happy and delighted to take your relationship with your bae to a next level! You already are blushing at the thought of wedding, and have started enjoying like newweds. But then soon you realize that you need to meet your boyfriend's parents, and all the excitement gets replaced with jitteriness and butterflies in your stomach. Is it? Not anymore!
Do your homework before heading
It is always recommended to gather as much info about them with your boyfriend or by stalking their Facebook account before meeting them. Little things help. Your would-be-mother-in-law might not like talking while eating, and knowing this beforehand always makes the things easy. She might be a bit introvert, and you can thus think of the topics beforehand in order to avoid any awkward silence.
Also Read: 7 Desperate Ways You Are Trying To Be A Cool Girlfriend That Don't Work
Reach 5 minutes before the decided time
Come 'on, you definitely won't want your in-laws to think that how insensible you are. Reaching late can be a huge setback for their mood, thus aim to reach 5 minutes earlier. It is just a reflection of how responsible and respectful you are.
Also Read: 7 Signs That Indicate That Your Partner Is Really Your Best Friend
Avoid public display of affection
You love him, and that's pretty much obvious as you are here to meet his parents to take your relationship to next level. Avoid PDA and control your emotions until you both are together next time. Maintain a decent distance with your boy-friend., as this is not just rude but quite weird for people around you.
Also Read: 6 Ways to Make Your Crush Notice You Without Actually Talking to Him
Don't show up empty handed
While your bae might keep on saying that you don't need to bring anything and that nothing is required, show your courtesy and take something along. A bouquet of flowers or a few chocolates always lighten the environment, in addition to indicating how thoughtful you are!
Also Read: 10 *Offbeat* Dating Ideas That Would Double Up Your Excitement
Keep things diplomatically
You might not be a homely girl, and while your would-be-mother-in-law might expect you cook every morning, which is not something you agree with. But, this still is not a perfect time to refuse bluntly. You might put a proposal of cooking whenever you would be at home and free from office. Be honest, but yet don't sound rude.
Also Read: 5 Reasons You Need To Start A Conversation With Your Crush *NOW*
Keep a few topics ready
Expect a few awkward silences once you are there with them. And that's pretty normal. To break the ice, prepare a few topics beforehand that you are going to talk about. It might be about your bae's childhood or about weather – whatever serves the purpose decently.
Also Read: 6 *Tried* Ways to Rock Your First Date!
Offer to help out
Just leaving the table once you're done with the food is mean. Offer your boyfriend's parents to help out either by doing the dishes or by helping in tidying up the mess. This would not only speak of your good manners but would also indicate them that you are willing to join the family and be a part of it.
Also Read: 10 Signs Your Friend Might Have A Crush On You
Make up a bond with his siblings
It is necessary to interact with siblings, and it is competitively easy to win their hearts without much ado. Ask his little sister about her studies and dance classes, talk about favorite sport with his younger brother. This would earn you some quick thumbs-up.
Also Read: 7 Questions You Need To Ask Your Mehndi Artist before Finalizing the Deal
Flatter his mother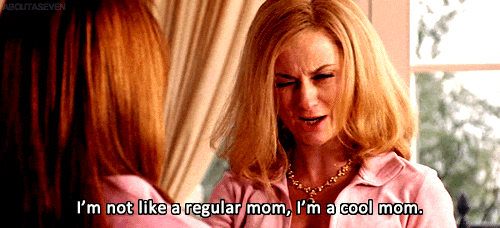 Don't forget to express your gratitude towards her likings. Talk about how beautifully she managed everything (no matter, if that was nothing extraordinary in front of your mother). Talk about the decorations done and the dinner if it was cooked by her.
Also Read: 7 Reasons You Should NOT Skip Pre-Wedding Photo Shoot
Choose your dress properly
Know the family's style by judging the kinds of clothes her mother wears. If you have often spotted her in western clothes, a black maxi dress would serve the purpose. Jeans with a pretty kurti goes fine too. But, if you don't know what their style is, play it safe by going for an anarkali or a kurta and palazzo.
Also Read: 11 Fun Bachelorette Party Ideas To Add A Dash of Zing To Your Party
Featured Image: idiva.com
Top Image: