It seems like the end of the world when you start having premature graying of hair. You'll soon look like your grandparents and all the odd thoughts start occupying our mind. Well, fret not! Yes, we agree, premature graying of hair is irritating and can even interfere with your styling. But, this doesn't mean that something is wrong with you. All it means is that your body has stopped producing melanin in a few hair strands of yours. But, this is not the end of the world, and you can always control the things to an extent. We'll tell you how.
Be selective in picking them out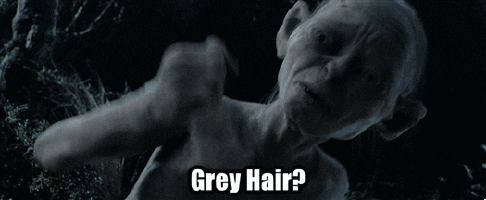 Yes, having a gray hair strand just at near the forehead looks bad, and your instant action might be to pick it out. No, picking the great hair won't accelerate the premature graying, but is definitely not the end solution. You might end up hurting yourself and the root of the hair, and is thus, not recommended.
Also Read: 9 Grave Mistakes That Ruin Your Haircut
Include vitamin B in your diet
Vitamin B helps your body in producing melanin. Melanin is what provides color to your hair. It is highly recommended to include the vitamin B in your diet either in the form of supplements or by consuming proper food. However, don't expect the miracle to happen overnight. This might take the time to reflect, so, being patient is the key.
Also Read: 5 Things That Make Your Hair Dry Unknowingly
Take amazing care of your hair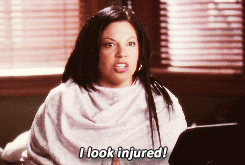 Gray hairs not only disturb your hairstyle, look bad, but also lack proper moisture and suppleness. If a large number of your hairs have gone gray, chances are high that you will lose the volume, luster, and suppleness. It is highly recommended to use an ultra-hydrating shampoo and conditioner to keep them tamed.
Also Read: 6 Tricks To Tell If You Need A Haircut
Avoid dying
Until and unless the problem is a real grave one, it is highly recommended to stay away from dying your whole hair as this would just exaggerate the problem due to all the harmful chemicals that dye contain. It is highly recommended to make use of root touch-up spray which is peroxide and ammonia free to touch up your roots if the graying has just started.
Also Read: 8 Things You Need to Know About Before Curling Your Hair
Highlight your hair
Use premature graying to your advantage and highlight your hair and give yourself a complete makeover.
If nothing seems to workout, look upon heena as your ultimate rescue.
Also Read: Have Greasy Hair And No Time To Wash?