Girls are extremely picky when it comes to everything, clothes, shoes, bags and also men. But it is not correct to think that men are not picky for women. Everyone has a specific fascination in their minds for their perfect partner. And if you are eyeing a boy from some time and want him to notice you, then you should have a look at this.
We tell you 10 things that instantly make a guy like a girl.
A girl who is high on humor
We all want our dream man to be humorous as hell. The reason is that we all love to have a happy life and we all always want to laugh. And so does men. They also crave for women who are witty, sarcastic and funny.
Also Read: #LoveTriangle: When You And Your BFF Fall For The Same Guy?
A girl whose confidence is sexy
Every man likes a woman who is extremely confident about herself. Confidence is the sexiest outfit a woman can wear and men genuinely like such women. So, keep your confidence level high, girls.
Also Read: 7 Things You Should Avoid Doing Around Your Crush
A girl who is real herself
Pretending to be someone who you are not is extremely a turnoff for any person. If you are really yourself, people are surely going to become a real fond of you.
A girl who is a flirtster
Being a healthy flirt is always appreciated. Flirting shows that you are bold and you have the guts to share your feelings right away. Hiding and keeping your feelings secured is so yesteryear.
Also Read: 9 Amazing Flirting Tips To Make Him Fall For You
A girl who pays her own bill
It is a matter of great self-respect if a girl is always willing to pay her own bills. Men mostly fall for the women who encourage splitting the bill. This somehow shows that you are independent.
A girl who has her own voice
Being a person who is just an echo of anyone else's voice is never appreciated. You no longer need to be an underdog and you need to rise to be your own voice.
Also Read: 10 *Offbeat* Dating Ideas That Would Double Up Your Excitement
A girl who knows her flaws
There are many girls who would never admit their mistakes or would never accept their flaws. But men really find those women sexy who know their flaws. This shows your confidence.
Also Read: 5 Reasons You Need To Start A Conversation With Your Crush *NOW*
A girl who can make the first move
Gone are the days when women used to wait for the man to make the first move. Men really appreciate when you make the first bold step and stand up for your own feelings.
A girl who is not so insecure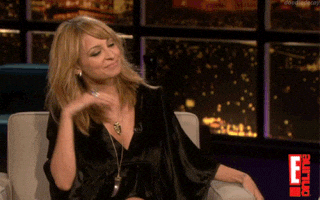 Being possessive is healthy but being insecure can be bad. A girl who is insecure about anything in life, men are usually not attracted to them.
Also Read: 6 *Tried* Ways to Rock Your First Date!
A girl who is ambitious about her dreams
Such girls are really inspirational and people tend to be around you because you radiate some great positive vibes. You are goal digger and men really love this about you.