From stealing our chocolates to complaining mumma and making fun, brothers had always been troublesome for us. Keeping this silly sibling specific stuff aside, it is the right time that you take out a moment to thank him for all the great and amazing things that he has done till date and still continues to do so!
1. For being my first dude friend
Bro, you were my first dude friend. From helping me understand sports and cars to a handful of other things, you taught me how to interact with the opposite sex.
2. For giving me that cookies jar out of the tallest shelf when it was beyond my reach
Every time mumma used to keep those chocolate chip cookies out of my reach, it was only you who came to my rescue. Not to forget, you ate half of them, but that's fine!
3. For allowing me to raid all those hoodies
I proudly flaunted those trendy hoodies and sweatshirts day after day as your collection never fell short. Thankyou brother!
Also Read: 6 Brutally Honest Best Friend Confessions Your Bestie Is Dying To Hear From You
4. For teaching me how to drive Activa (and for all the demoralization too!)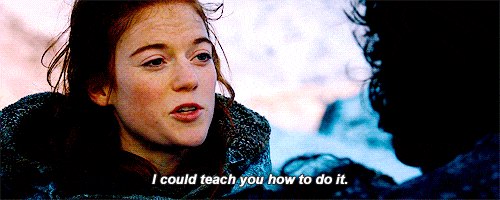 Yes, I hated you at first for the demoralization that you gifted me and all those 'yeh ni chala paegi' dialogues; it is only at the end I realized that that indeed proved to be a huge inspiration. Thankyou brother for everything!
5. I had the best collection of razor's every time!
Let me admit, every time you thought your razor was missing, it was actually only because my beauty session was on!
6. For walking with me every time in dark
No matter how much you shouted 'darpok' every time I was asked to close the room's light and come out or every time I was asked to bring water from the kitchen, it was only you who I could look upon every time.
Also Read: 7 Reasons Why Being In The 20s Is Totally Awesome
7. For fixing the things I broke every time
From fixing my bicycle's chain to that hair clip and mechanical pencil, you were my personal engineer.
8. For setting up a standard a way too high as to how should guys treat me
And I could rest a bit easier as I knew there at least is a guy who knows how to treat a girl, who knows how to behave with girls and treat them princess the way you treated me. Undoubtedly, this has raised the standards as to how other guys should treat me – only for the better!
9. For counting my calories every time I ate
You were constantly there to remind my calorie intake every time I ate that extra pizza or gulped down an extra coke because some things are meant to be intaken in limit – and that has always helped me in being fit and fine.
Also Read: 5 Gorgeous Detox Waters to Get Your Glow On
10. I never had to worry about any lizard or mouse in my house
As, I have you my brother, my superman!
11. And every time mother asked me to bring that packet of milk
I always shouted, bhai le aega!
12. You were always there to pick me up from my late college classes
And even when life knocked me down on the floor, I always had you behind my back.
Also Read: 6 Chic Ways to Style Your Denim Shorts And Look Like A *Bomb*
Top Image and Featured Image: Pexels.com