How big fans of Shapewear we really are! It makes us look slimmer and well-toned within a few seconds. Spanx, as Shapewear is popularly called, can help you get rid of fat thighs, tummy fat, and big butt just within a matter of seconds and that too without hitting the gym and almost stacking as many calories as we would like to. Reality cannot be better than this, yes?
But what impact does Shapewear have on our body? And should we wear shapewear daily? You would have to continue reading to find out.
Shapewear… Dangerous?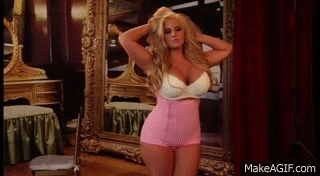 Shapewear comes in an array of shapes and sizes for varied purposes. They are made up of lycra and are just best in offering slimming effect the moment they are worn. From tights to longer underpants, full body suits and camisoles to various others – Shapewear practically has a solution to every bulging fat on your body. But at what costs?
Also Read: Get Ready To Flaunt Those High Heels Without Any Pain. We Tell You How!
It is worth noting that Shapewear has resulted in various health problems. Choosing a perfect size for your body is a key here. A wrong size Shapewear can crush your organs drastically. One of the most common conditions through which shapewear hurts is through the development of GERD. GERD is a medical condition in which acids get dislocated and move up the stomach towards oesophagus, as a result of forcible compression of the stomach.
The next time you wear Shapewear and face sudden nausea, discomfort and heartburn, don't be surprised!
But that's just not about it. Shapewear can also interfere with your breathing capabilities as it pushes the diaphragm. Shapewear besides affecting the abdominal organs, shapewear also induces temporary numbness in thighs and may even lead to skin infections.
Invest In The Right Shapewear
You don't have to look out of the box with ultra-slimming effects of Shapewear. Just a bit of a makeover over your butts, thighs and stomach would work fine, no? To lessen the disadvantages of wearing Shapewear daily, you need to grab the right fit. The one which doesn't press against your body too much and one which is comfortable.
Also Read: Planning To Get Inked? Here Is Everything That You Need To Know Before Getting Your First Tattoo
Try Shapewear before you buy and check the comfort level you are getting.
At the end of the day, it solely about your comfort, and don't ever give a heck about what others are going to say or think of you. You're beautiful the way you are!
GIF: makeagif.com
Featured Image: Jockey